Are you looking for document storage that fits your business needs in 2023? If so, you are in the right place.
This article will help you realise what the best document storage tool is and how it can work perfectly for your business as well as why it is worth investing in now.
In today's digital era, document storage is essential for any business regardless of size. It helps to store documents securely, organise them efficiently, and collaborate with others effortlessly.
However, finding the perfect document storage tool can be tricky since there are other options available.
The Key Qualities Of Choosing A Document Storage Solution
1) Security
Document security is of utmost importance, the document storage tool should offer features such as encryption and authentication to ensure that only authorised users can access your documents.
The document storage tool should also have a user-friendly interface so that it is easy to access and organise your documents.
Additionally, the document storage tool should offer the ability to back up important documents in case of accidental deletion or corruption.
Lastly,  it should integrate with other applications for easy document sharing and collaboration.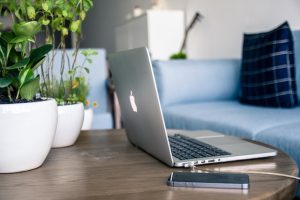 2) Scalability
Your document storage tool must be able to grow with your business needs and have the flexibility to expand or reduce document space according to your requirements.
It should also feature document security measures, such as encryption and user authentication, to ensure your documents are always secure.
Additionally, it should offer an easy-to-use interface so that you can quickly access and manage documents with minimal effort.
Finally, document storage solutions must have a comprehensive search and retrieval system that allows you to quickly find the document you need.
With all these features in place, digital document storage is an effective way to manage your documents and protect them from unauthorised access.
3) Accessibility
Better yet, document storage tools like iCabinet are accessible from multiple devices including mobile phones and tablets so you can access it anytime, anywhere.
It should also offer the ability to securely store and share important documents with other users, allowing for collaboration on projects and document sharing.
Security features like encryption and two-factor authentication are essential to ensure that only authorised personnel can view or edit documents.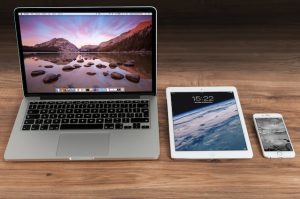 Furthermore, it must provide an effortless way to organise your files in folders and intuitive search capabilities to help you quickly find and access documents.
Finally, document storage should provide the ability to back up and restore stored documents so that all valuable information is secure even in the event of system failure or data loss.
Document storage is an essential tool for businesses, organisations, and individuals alike allowing them to easily store, organise, share, and maintain important documents.
4) Collaboration
It would also be beneficial if your software has collaboration features including interactive real-time editing and commenting so teams can work together even when they were not in the same place.
Additionally, you should have access control settings to ensure that the right people have the right level of access to documents and data. A document storage tool should also offer document versioning capabilities so that you can retrieve earlier versions of a document.
Finally, document storage solutions should provide secure backup options and customer support in case of any technical difficulties.
Finding the right service provider is essential for any organisation to ensure data privacy and secure document management.
With the right solution, you can rest assured that your documents are safe and stored properly.​
5) Integration
Moreover, integrating with other systems such as document management and document sharing can maximise your work capabilities.
With these features in place, document storage can help you store your documents securely and efficiently. Additionally, you can save space in your physical office by reducing the need for paper filing cabinets or boxes.
This allows you to free up more space for other tasks or activities in your office. Investing in document storage ensures that documents are secure and organised, so you can get the most out of document management.
Experience The Power Of The Best Storage Tool In 2023
iCabinet offers all the features mentioned above plus additional ones such as document versioning, document auditing, and document recovery which makes it an excellent choice for businesses of all sizes.
We put SECURITY first.
With our advanced encryption technology that ensures only authorised users can access your documents. Additionally, it also has robust user authentication measures such as multi-factor authentication that requires a second factor such as a mobile phone or physical token to gain access.
iCabinet is highly scalable and can easily fit any document storage needs. It has a range of options from basic document storage to enterprise-level document management so you can choose the plan that is right for your business.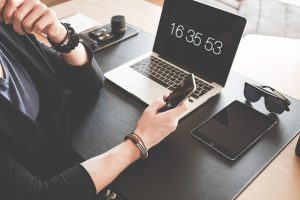 Accessibility At Its Finest
Our software also supports multiple platforms such as iOS, Android, Windows, and macOS which means you can access your documents anytime, anywhere. Additionally, it has native mobile apps for both iOS and Android devices, so you do not have to use a web browser every time you need to access or manage your documents.
In addition, collaboration features include real-time document editing and commenting so teams can easily work together. Also, document versioning and document auditing are available so you can keep track of document changes and ensure that only you use only the latest versions.
Lastly, iCabinet is highly integrated with other systems such as document management and document sharing which makes it a great choice for businesses looking to maximise their document storage capabilities.
Overall, the iCabinet document storage is one of the best document storage solutions in 2023 thanks to its robust security measures, scalability options, accessibility features, collaboration tools, and integration capabilities. Therefore, if you are looking for a reliable document storage tool that fits your business needs in 2023 then iCabinet should be your first choice.
Say "Yes" to intelligent document storage and sign up today by visiting our contact us page. 
Read More
Google Cloud Platforms Are Great But Here's 5 Big Ways iCabinet Is Smarter.