For many companies, Google Cloud Platforms are the go-to choice for cloud computing, but they are not the only cloud services available. iCabinet is a viable Google cloud alternative, offering greater flexibility and big cost savings.
Google Cloud Platforms are great for various applications, but iCabinet offers more value in terms of security, scalability, and cost efficiency.
iCabinet's unique integrated cloud hosting system can meet the demands of businesses of all shapes and sizes.
It provides a secure platform where users can access their data from anywhere in the world without worrying about malicious actors or data loss – more than Google cloud platforms.
The service also scales automatically with demand so that businesses always have enough computing power for their needs.
What really sets iCabinet apart from Google Cloud Platforms is the potential for cost savings.
Five Ways iCabinet Is Smarter Than Google Cloud Platforms
1. Greater Scalability
Google Cloud's scalability options have a limit, making it the wrong choice for businesses with rapidly changing needs.
iCabinet offers an unprecedented level of flexibility, allowing you to scale up or down quickly and easily to meet your ever-changing business needs.
With Google Cloud, there are various pricing plans, but iCabinet's revolutionary pricing model lets you pay only for the resources you use – making it the more cost-effective option.
With iCabinet, businesses of all sizes can benefit from a powerful cloud computing solution that meets their needs and budget. Start today and experience the smarter way to power your business!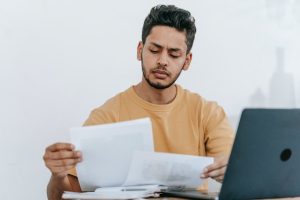 2. Superior Security:
Google Cloud Platforms' security protocols are adequate, but they do not offer the same level of protection that iCabinet does.
With its sophisticated encryption and authentication systems, iCabinet provides superior data security to ensure your sensitive information is always safe.
The cloud-based system makes it easy to access your data from anywhere and at any time, while still maintaining the highest levels of security.
Plus, iCabinet's advanced analytics give you an in-depth look into how you are using your data, so you can make informed decisions about how to manage it safely.
With Google Cloud, you get basic protection, but with iCabinet you get complete peace of mind.
Make the switch today to ensure your information is fully secure! Contact us for a quote.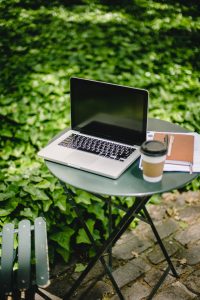 3. Enhanced Performance
Google Cloud cannot keep up with the demands of today's businesses.
iCabinet offers enhanced performance, allowing you to deliver faster results and improved user experiences.
With its powerful analytics, predictive modeling, and AI capabilities, iCabinet helps you get the most out of your data.
It is also more secure than Google Cloud Platforms, using advanced encryption technology to protect sensitive information from hackers.
Plus, it is incredibly easy to use with an intuitive user interface that allows you to quickly set up and manage accounts with minimal effort.
Best of all, iCabinet is for scalability and supports a wide range of applications so that you can keep your business running smoothly no matter how fast it grows.
We are the smarter choice for cloud computing and will take your business to the heights of success.
Make the switch today and experience a whole new level of cloud computing. Google Cloud Platforms are effective but iCabinet is smarter – get yours today!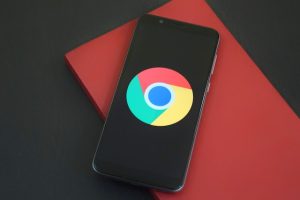 4. Seamless Integration
Google Cloud does not offer the same level of integration as iCabinet does.
With its easy-to-use APIs, iCabinet makes it simple to connect your applications and data sources so that they work together seamlessly.
This makes it easy for you to keep your data secure and up-to-date without having to worry about manual updates or dealing with compatibility issues.
Plus, iCabinet can also collect and analyse data from Google Cloud, giving you a comprehensive view of all your cloud resources in one place.
With its intuitive user interface, robust features, and integrations with Google Cloud Platforms, it is no wonder iCabinet is the first choice for companies that want to get the most out of their Google Cloud deployments.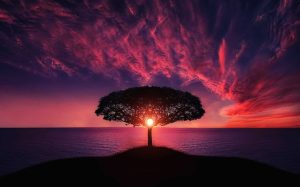 5. Affordable Pricing
Google Cloud may be cost-effective for businesses but for those who need more advanced features or greater scalability, it can become quickly expensive.
With its competitive pricing structure, iCabinet provides an affordable solution that will not break the bank. Not only is it cost-effective, but iCabinet's superior technology also saves time, allowing businesses to focus on the important things.
With Google Cloud Platforms, you need to manage the infrastructure, while with iCabinet we take care of everything. Plus, its advanced features have scalability in mind so you can quickly increase or decrease capacity as needed.
In short, Google Cloud Platforms may be great for businesses but when it comes to getting smarter and saving money, nothing beats iCabinet!
For companies looking for a cloud-based solution, Google Cloud is certainly an option to consider.
For Greater Scalability, Better Security, Enhanced Performance, And Seamless Integration At An Affordable Price, iCabinet Is The Smarter Choice.
With its advanced features, superior security, and competitive pricing structure, iCabinet is the smarter choice for cloud computing.
Google Cloud Platforms is a great tool, but its lack of advanced features and competitive pricing may leave you with an incomplete solution.
iCabinet offers the same cloud computing power as Google Cloud Platform, plus so much more.
With robust access control, powerful search capabilities, automated backups, real-time analytics, and secure data storage solutions—iCabinet gives you the edge in business productivity.
It surprises businesses when they realise there are other options available that provide better coverage at lower costs, like iCabinet.
By integrating Google Cloud Platform with our specialised software solutions, we can provide a comprehensive cloud computing solution that will save you money, time, and effort.
Choose iCabinet for your Google Cloud Platform needs and get more out of your business today. From security to cost savings, iCabinet is the smarter choice for cloud computing.
Read More
How Cloud Storage And Retrieval Works And Its Top 5 Advantages For Businesses.