What are the steps of document management? Effective document management and organisation are crucial to success in the ever-changing business world. The days of clumsy file cabinets and messy digital files are long gone. Today, we explore iCabinet, a modern tool that will revolutionise how you manage your papers, and its revolutionary effect.
This article discusses the need for efficient document management and explains why iCabinet is the dependable solution to your organisational problems.
Learn how this user-friendly platform empowers your staff, improves collaboration, strengthens data security, and unlocks previously unattainable levels of productivity for your company. With iCabinet, it is time to embrace the future of document management and aim for historically significant accomplishments.
Let us explore the future's potential now!
What Are The Steps Of Document Management?
Document management enhances all phases of your business's document lifecycle comprehensively. Printing & copying, digitisation through scanning, document intelligence, indexing & searchability using OCR technologies, vast and secure storage capability as well as safe and privacy-compliant document destruction through shredding.
iCabinet services and products are the best in their class and can provide holistic solutions. Discover how document management works and the ten powerful steps to document management and organisation.
1. Assessing Document Management Needs
It is critical to comprehend your document handling issues if you want to accomplish pure efficiency.
What are the steps of document management? Find out how iCabinet directly addresses your pain points and inefficiencies.
With its strong security and automatic workflows, you can streamline document access, encourage easy collaboration, and improve your business operations. Use iCabinet's full potential to transform your document management process and lay the groundwork for success in the digital age.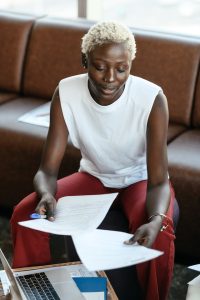 2. Powerful Document Management
Discover a game-changing solution that simplifies your document handling needs and unlocks a new level of productivity.
What are the steps of document management? iCabinet offers a comprehensive overview of its key features, empowering you with a central repository for seamless organisation and swift accessibility.
Experience peace of mind with top-notch security measures, ensuring sensitive data protection at all times. This is your key to efficient document management, collaboration, and better productivity.
3. Organising Your Document Repository
What are the steps of document management? A systematic folder structure is the first step in building a neat document repository. We can assist in sorting papers neatly into categories to guarantee easy access.
We make use of tags and metadata for quick categorisation as well as tags and metadata to further classify and categorise your documents, facilitating effective search and retrieval.
Better yet, using consistent file naming conventions: Using consistent file naming conventions promotes uniformity, makes navigating easier, and reduces the possibility of losing important documents.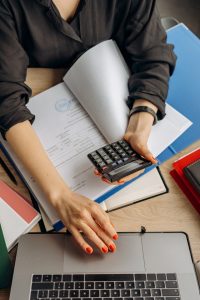 4. Digitalising Hardcopies
The significance of transferring paper documents to digital format is as follows: Digitise paper documents to embrace the digital era. This procedure improves accessibility and searchability while also reducing clutter.
Our equipment and techniques allow for quick scanning and digitisation and help implement effective scanning techniques and tools to speed up the conversion process while ensuring that no important data is lost.
We can integrate scannable papers seamlessly into the iCabinet platform to create a uniform and central digital repository.
5. Collaborative Document Management
What are the steps of document management?  An essential step in the process is facilitating seamless collaboration with teams. You want to enable real-time collaboration and communication among team members, breaking down boundaries and improving productivity.
What are the steps of document management? iCabinet's robust editing and version control tools let different users collaborate without running the risk of incompatible modifications.
This also helps with simplifying feedback loops and review procedures which makes it easier for team members and stakeholders to collaborate by streamlining document reviews and review procedures.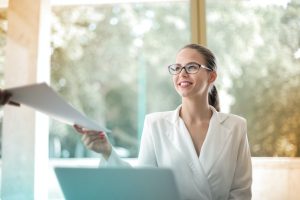 6. Implement Automation And Workflows
Our software can provide an introduction to automatic document handling which can speed up time-consuming procedures so you have more time for important projects.
In addition, creating procedures for notifications, approval, and archiving which automate processes for document approval, seamless archiving, and timely alerts.
Using iCabinet will automate tasks to boost productivity and effectively performs regular chores which will allow your team to can concentrate on high-value operations.
What are the steps of document management? Discover more below.
7. Data Backup And Recovery Strategies
It is essential to run regular data backups to help reduce the risk of data loss by protecting your important documents.
What are the steps of document management? Having a reliable backup and recovery process like iCabinet guarantees data continuity and preservation.
Maintaining company continuity with data protection measures helps you to know your documents are safe and always accessible, even in the face of unforeseen difficulties.
8. What Are The Steps Of Document Management? Integration with Current Systems
iCabinet is compatible with a wide range of platforms and software, and it integrates with your current software ecosystem with minimal disturbance.
This software offers seamless integration with other business tools and other crucial business products which will create a productive workflow.
By integrating iCabinet with current systems, you may experience the power of synergy and increase efficiency throughout your entire organisation.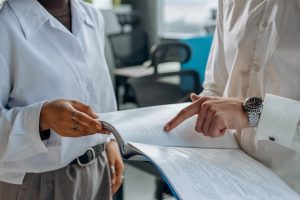 9. Adoption And Training
What are the steps of document management? Educating staff on how to use iCabinet efficiently ensures a smooth transition by giving staff members thorough training so they can use iCabinet's features to the fullest.
We focus on promoting adoption and overcoming opposition to change by supporting a positive outlook on change.
Moreover, assessing success and advantages after implementation will help the overall success of document management.
10. Mobile Accesibility
Access to essential papers while on the road is critical in today's mobile-centric society. iCabinet's seamless mobile accessibility elevates document management to a new level. iCabinet gives you the ability to securely read, edit, and share documents from your mobile device, no matter where you are—in a client meeting, on the road, or working remotely.
Our user-friendly mobile software makes sure that all of your documents are just a tap away, enabling you to have a connection anywhere, anytime so you are productive no matter where you are.
You can work together easily and communicate with your colleagues even while you are not in the office. Real-time editing and comments are possible with iCabinet's mobile features, keeping everyone in the loop and projects going forward.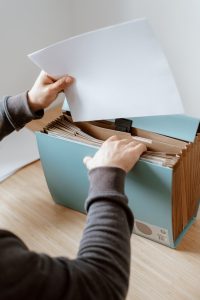 What Are The Steps Of Document Management?
The capacity to efficiently handle and organise papers is evolving into a critical success factor in the dynamic world of modern business. These ten steps will each streamline your document handling procedures and increase productivity.
iCabinet is a transformative solution that unlocks efficiency, stimulates collaboration, and fortifies data protection, from adopting mobile accessibility to developing a methodical folder organisation. Businesses may easily and confidently handle the obstacles of document management by selecting iCabinet.
So, embrace the strength of iCabinet and all of its features and advantages to transform your document management process. Integrate it seamlessly into your current systems, promote broad adoption, and track the observable increases in productivity and cost savings. By doing this, you put your company in a position to stay ahead of the competition and realise its full potential.
When it comes to providing the definitive response to the question, "What are the steps of document management," iCabinet stands out as the best option, providing a smooth and effective platform that drives your company to success. Act now to begin your journey of productivity, cooperation, and success with iCabinet as your dependable partner in document management.
Read More
Master Compliance Challenges With iCabinet & 8 Tips And Strategies For Success.