Financial year end South Africa can be a tough and tricky process to navigate, no matter how experienced you are. It does not help that the financial laws are constantly changing and updated regularly, making it hard for business owners to stay up-to-date. But what if there was a way to make the financial year end South Africa much simpler, easier, and stress-free? Well, now there is!
The introduction of document preparation software has revolutionised financial year end South Africa. Doc prep programs allow users to quickly and easily prepare documents needed for financial year end – saving time, money, and effort. This is especially helpful for small businesses that may not have the resources or expertise available to manage financial records in-house.
So what makes financial year end South Africa so easy with document preparation software?
Discover Five Features And Benefits Of Using Doc Prep Programs
1. Automatically Generate Documents
Doc prep can automatically generate financial documents such as tax returns, financial statements, or balance sheets for the financial year end South Africa. This eliminates manual data entry errors and speeds up the process significantly.
Doc prep financial documents are also compliant with South African financial regulations, which means they can be used to submit financial information to the relevant authorities. With automated financial document generation, you can get more accurate financial reporting and save time on financial paperwork in one go.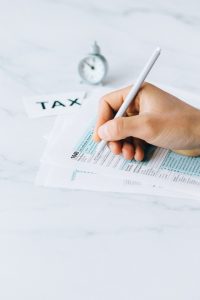 Doc prep's financial document generator is easy to use and requires minimal effort from users, allowing them to focus their energy elsewhere. Investing in a financial document generator such as Doc Prep with iCabinet is an ideal solution for businesses looking for fast, reliable financial reporting and compliance.
This allows businesses to remain competitive while meeting their regulatory obligations with ease. Get your financial documents ready for the next financial year end South Africa quickly and securely with iCabinet today!
2. Online Filing
These programs also offer online filing capabilities, allowing users to easily file their financial documents from wherever they are located.
This means you do not have to worry about mail delivery times or missed deadlines due to postal delays.
Financial year end South Africa happens in February which means companies must have their financial documents filed with the Companies and Intellectual Property Commission (CIPC) before this date. Failure to file financial statements on time may incur financial penalties or other legal ramifications.
Companies are advised to start preparing their financial documents well in advance of this deadline to ensure compliance.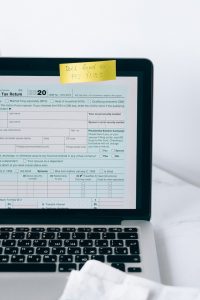 By using a filing program like iCabinet, companies can easily keep track of all necessary documents, such as financial statements, corporate returns, and more.
This eliminates any worry of missing important deadlines or having to keep physical records up to date. In addition, these programs offer helpful guidance throughout the process so users do not have to worry about making mistakes due to a lack of knowledge or experience.
Financial year end South Africa runs from 1 March to 28 February.
Companies must submit their financial statements and returns by the 30th of September each financial year.
It is important to ensure that all financial transactions, including payments made on behalf of Taxes and VAT, are recorded properly throughout the financial year so that you do not run into any problems at financial year-end.
3. Built-In Compliance Checks
The best doc prep programs come with built-in compliance checks, ensuring financial documents are up-to-date and in line with current financial regulations.
This means that businesses will know their financial documents meet the most recent laws and guidelines from SARS. In South Africa, financial documents must be up to date with the financial year end as of 28 February 2021. This ensures that financial statements are properly prepared and submitted in a timely manner. It is important to understand the financial regulations and guidelines to ensure businesses are compliant.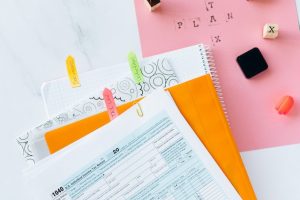 iCabinet makes it easier for businesses to stay on top of their financial documents while remaining compliant with the latest financial regulations. With accurate financial records, businesses can make sound financial decisions that will support them in achieving long-term success.
By using efficient doc prep software, businesses can save time and money by streamlining their financial document preparation process and ensuring accuracy when filing returns at financial year end South Africa. This will help reduce mistakes or inaccuracies which could result in costly financial penalties.
Doc Prep software can also be used to help businesses plan financial strategies, allowing them to make informed decisions that will benefit their financial future.
By staying up-to-date with financial year end South Africa, businesses will always remain on top of their finances.
4. Security
Most doc prep programs use advanced encryption techniques to ensure financial information is kept secure. This ensures financial records remain confidential and protected against potential cyber threats or attacks.
In South Africa, the financial year end is determined by the relevant financial institution which may take into account the financial calendar of each province or municipality. It is important to note that financial institutions will have their own financial year ends according to their specific requirements.
This can vary significantly from one financial institution to another and should be taken into consideration when planning for a financial year end South Africa. When preparing documents for financial year end South Africa, it is important to make sure all necessary information including income statements, balance sheets, cash flow statements, tax forms, and other related reports are up to date and accurate.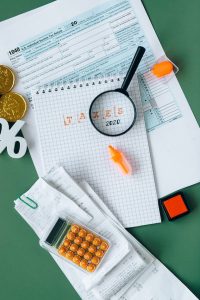 5. Easy Integration With Other Systems
Doc prep software can be easily integrated with other existing systems such as accounting software or payroll systems.
This makes it easy for businesses to manage financial processes more efficiently, saving time and effort. Doc prep software can help ensure that all financial documents are properly prepared to meet the end-of-financial-year requirements. The software also helps manage financial documents easily so that they are up-to-date and compliant with the latest regulations.
It provides real-time visibility into financial documents, allowing businesses to identify any discrepancies or errors quickly before they become a problem.
Automating Financial Processes Saves Time And Effort While Avoiding Costly Mistakes
iCabinet can be an invaluable tool for businesses during financial year end South Africa.
These days, there is no need to worry about financial year end South Africa. Doc prep programs make financial year end super easy, allowing businesses to quickly and easily generate financial documents and file them securely online. With doc prep, financial year end South Africa does not have to be a stressful experience – it can be quick and hassle-free. So if you are looking for an easier way to manage financial year end in 2023, it is time to try document preparation software!
Contact us, the leading provider of financial document preparation services in South Africa. We offer a full suite of features that allow you to quickly and easily prepare financial documents for financial year end – all from the comfort of your own home.
Read More
10 Revolutionary AI-Powered Document Management Solution Methods And Why It Matters.